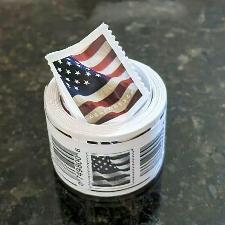 Everyone loves snail mail! Stamps are used to mail volunteer and donor birthday, thank you, thinking of you and sympathy cards as well as quarterly newsletters. It is important to show our appreciation to all who support the CASA program. Email is used to lower postage costs but is not always appropriate, some situations call for a more personal touch.
You can fulfill this wish by purchasing stamps and having them shipped directly to the office at 200 N Broadway, Suite 590, Wichita, KS 67202 or by making a designated donation. If you choose to have the stamps shipped, please email [email protected] with the shipping details.
The cost of a forever stamp is $ .58.