Program Impact: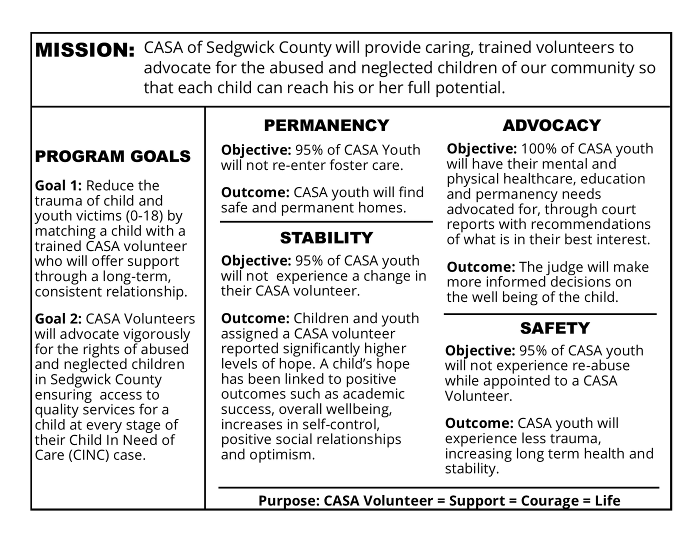 Volunteer Recruitment, Training, and Support Dollars:
Recruitment dollars are used for flyers, posters, upkeep of electronic application, advertising, presentations, and other outreach activities.
Training dollars are used to provide 30 hours of facilitation of pre-service training, assistance with 2 hours of court observation, training manual, and equipment and facility costs to implement training.
Screening dollars are used to preform background checks, reference checks, and an interview with staff.
In-Service Training dollars are used for training materials, staff facilitation and planning time, outside facilitators.
Supply dollars are used for secured flash drives for case files, paper for court reports, pen and paper for notes, court name badges, and technology for technical court report assistance.
Insurance is maintained to protect CASA volunteers and Board members.
Staff Support/Supervision dollars are used for monthly advisor meetings, support at court hearings and case plans, and technical assistance with court reports.
Volunteer Retention and Recognition dollars are used to recognize volunteers for their dedication to their CASA children and the agency. This includes but is not limited to birthday and anniversary cards, small thank you gifts, appreciation dinners, monthly newsletters, and more.