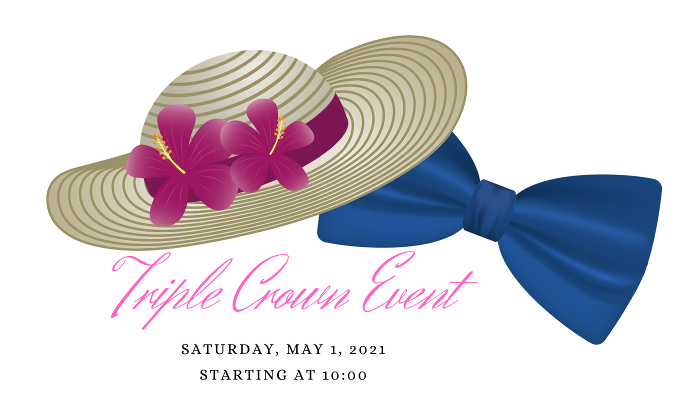 The Triple Crown Event is a benefit for Court Appointed Special Advocates (CASA), a volunteer organization that advocates for abused and neglected children in the courts. The Triple Crown Event is actual horse racing that has been video taped using cinematography cameras and narrated from start to finish by top announcers.
This year's event will be completely virtual and will include: catered brunch, "Derby" drinks, live auction and exciting horse race videos (with betting and prizes).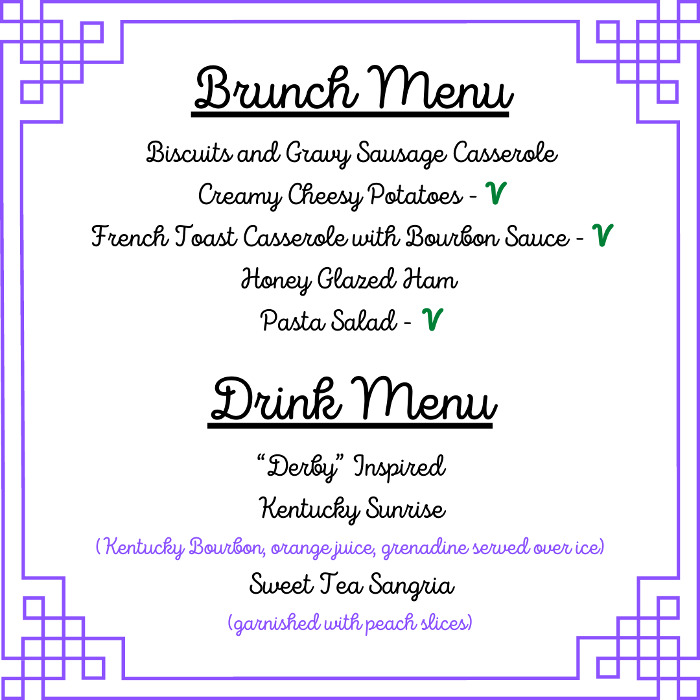 Food Deliver/Pickup:
Brunch will be catered by Chef/Owner Natasha Gandhi-Rue of The Kitchen.
Home Hosts may expect their meals delivered to their home anytime between 8:15am and 9:30am or a bit after. Heating instructions will be included with the meals. Drivers will have your contact information in case of getting lost or unexpected delays. As Home Hosts, you receive two complimentary bottles of champagne and a guest "goodie" bag for each guest.
*Individual Ticket guests may pick up their meals and guest "goodie" bags at The Kitchen, 725 E Douglas, (south end of The PourHouse building) between 8am and 9:30am. Please be on time picking up your meals.
*Individuals must be 21 with a State ID to pick-up the drinks included in the meal.
Live Auction
The live auction will be conducted by Jake Steven of ReeceNichols South Central Kansas and we have some great auction items up for bid! Here are a few items:
A once in a lifetime opportunity for a one week condo stay at the Montecristo Luxury Condo Villas, Sunset Beach by Pueblo Beach, Cabo San Lucas.

Ladies diamond dinner ring. This beautiful 18 kt. White Gold diamond ring contains 48 round cut diamonds. Total weight – 1 ct. and 40 points.

Beer and Wine Tasting Tours

Taco Bar for 25 by local Chef, Jason Febres, owner of Rent The Chef

And much more!